About Us
A group of enthusiasts who were teenagers and children in Sarajevo under siege created an idea to share with the world their stories and of those who survived. The stories are not just about perishing, terrorising, numbers, misery and fear. The stories are about human lives and values, about culture, music, theatre, abilities to cope and the spirit of those who survived 1425 days.
How did the people of Sarajevo survive during constant shelling and sniper terror, without electricity, water, often without food? What does it mean to live "normally"? They did not live for the past or the future, they decided to live in the moment which was imposed on them.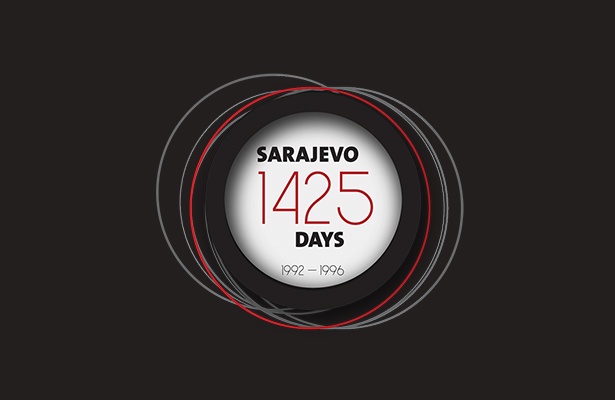 They survived because Tarik made a candle of old tallow and they read at night everything from cookbooks to Tolstoy and Selimovic, because their mothers and grandmothers sewed the clothes from old Burda magazines so that they could go to a war concert, because a group of city friends gathered actors for the first war theatre play, because Muamer made a cart for the whole building to bring more water, because Marija put makeup on to defy and because everybody laughed even though there was pain in the hearts of the majority.
The Sarajevo Museum recognised the idea of the survivors and helped make it happen. Sarajevo exactly needed such a testimony as the Audio Video Gallery "Sarajevo 1425 days". In the museum you can see the multimedia projection with the same name that contains the memories and feelings of war survival, living we should say, and the thoughts of those who want to save from oblivion the memories of happiness in misery, of life when there was no life, of man in the age of the villain.
The authors live in hope that those who come to see the projection and the Audio Video Gallery, besides learning about the siege of Sarajevo, will carry with themselves goodness, Sarajevo's positive spirit and the wish so that the whole world would become a place worth living "normally".
Hoping that the memories will be a warning,
"Sarajevo 1425 days" team